When Muneera Khambaty was selecting a major on her UW application, she wanted to major in Economics. In what turned out to be a happy accident, she clicked the Agricultural and Applied Economics major instead. After looking through the AAE course offerings, she decided to give it a shot, ended up loving it, and credits the department for getting her where she is now.
What kept her here? According to Muneera, she "loved how personal it was – professors would learn your name and class sizes were pretty small. It was a really friendly college experience. From open-door policies to Taylor Hall Friday morning breakfasts, I enjoyed the welcoming environment."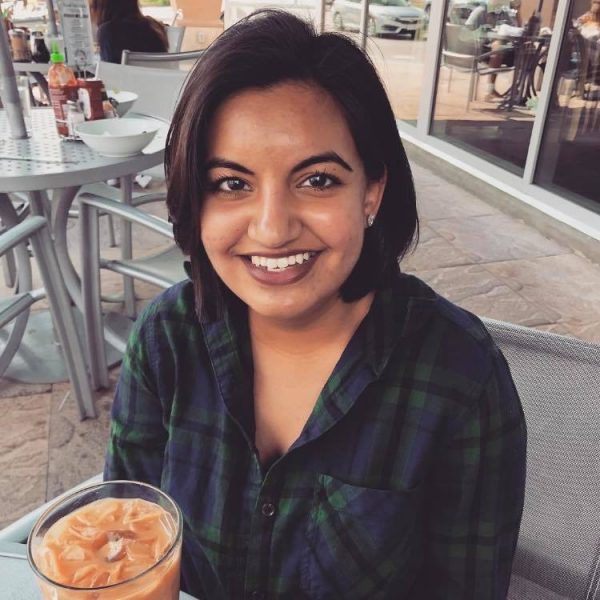 Muneera made the most of her time at UW, serving as President of the Ag Business Management Club and as a member of the Commodity Trading Group which participates in trading and algorithmic trading competitions.
Muneera was also a Renk Scholar. The Renk Scholarship is designed for high performing students with an interest in agriculture or agribusiness. She received financial support, and access to a large network to find top internships, valuable experience and job qualifications, and business and leadership skills. This program helped her get a summer internship at AgResource Company, where she gained a more in-depth knowledge in the world of commodities.
She also wants to dispel the myth that you need a farming background to be in AAE. Not from an agricultural background herself, Khambaty says, "Though AAE has roots in the agricultural community which add invaluable dynamics to the department, its base is in economics and business."
This business base, along with applied classes like Commodity Markets with AAE Professor Sheldon Du, helped prepare her for her current career at Cargill, where she has worked as a Biodiesel Trader since graduating in 2018. AAE helped her graduate career-ready, and she says she is applying what she learned as an undergrad at work everyday.
"It's not very often that you find a degree that teaches you how to apply the ideas you learn. For example, one of my biggest job tasks is understanding the supply and demand of the particular commodity or industry I'm trading. It's one thing to know the supply and demand factors, but it's another thing to be able to synthesize the data and create tangible results from it. AAE gave me that extra step."
Classes like Economic Problems of Developing Areas with Laura Schechter and Latin American Development with Brad Barham also inspired her to think about doing work around the world. While these days she's happy at Cargill, Khambaty dreams of taking her skills abroad someday, to explore a new environment and culture.