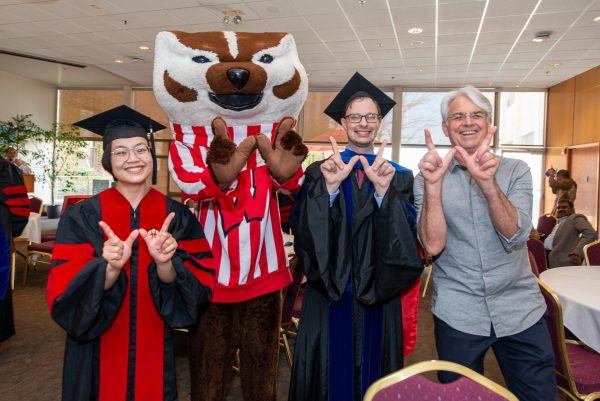 Thank you for your interest in applying to the Agricultural and Applied Economics department at UW-Madison. Our department offers a variety of study opportunities for graduates and undergraduates, focused on four research areas: development economics, economics of agriculture, environmental and resource economic and community development economics. The information below is for prospective graduate students.
For undergraduates we offer two majors and two certificate programs. Undergraduate admissions information is available here.
AAE offers three graduate degree options:
The Agricultural and Applied Economics Ph.D. program provides a rigorous background in economic theory and analysis, combined with advanced courses in Economics of Development, Economics of Natural Resources and Environment, Economics of Agriculture and Community Economics. Students will enjoy small class sizes, a supportive atmosphere, and strong relationships with their major advisor. The program takes 4-5 years to complete, and offers further training in economic theory and econometrics, as well as major and minor field course work. The Ph.D. curriculum relies on the doctoral core in theory and econometrics offered by Wisconsin's outstanding and highly ranked Department of Economics. When matched with the department's applied courses, which teach students how to use advanced methods to conceptualize and answer contemporary economic problems, this strong core training prepares students for a variety of challenging careers.
Agricultural and Applied Economics M.S. AAE Traditional Option, a STEM-designated program, is ideal for students interested in preparing to apply to Ph.D. programs in Agricultural and Applied Economics or in pursuing a research career. Students take a set of core courses and choose elective courses in Economics of Natural Resources and Environment, International Development, Economics of Agriculture or Community Development Economics. The degree requires 30 credits of coursework and normally takes 3 to 4 semesters to complete. Applications are accepted for the Fall term only.
Agricultural and Applied Economics M.S. AAE Professional Option (MSPO) is a full-time, 15-month, accelerated professional master's program. The program focuses on helping students to develop skills in economic reasoning, data management, empirical analysis, and technical communication. Students will be well prepared to enter the professional workforce in both the US and abroad in data-intensive and quantitatively focused jobs in economic consulting, businesses, agribusinesses, non-profit organizations focused on development and governmental sectors.
If you have questions, please contact our Graduate Program Manager for graduate admissions.