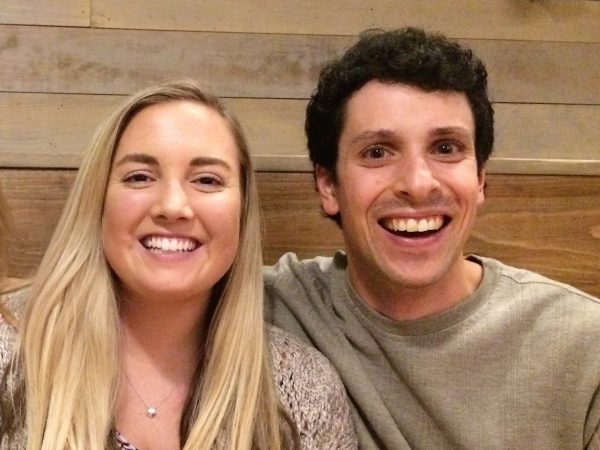 UW-Madison's Resource and Energy Demand Analysis (REDA) master's program is delighted that not one, but two REDA alumni have been elected to the board of the Wisconsin Chapter of the Association of Energy Service Professionals (AESP), a member-based association dedicated to improving the delivery and implementation of energy efficiency programs. Justin Margolies (WECC; MA '16) and Nicole Panella (Madison Gas & Electric; MA '16), both members of REDA's inaugural cohort, joined the board in January 2018.
Reflecting on his time as a REDA student, Margolies emphasized that "REDA provided an immersive experience, where I didn't just learn academically, but was encouraged to jump right into the energy community and attend conferences, engage with industry literature, and meet and develop relationships with passionate energy practitioners."
"We train our students in applying economic models to answer interesting real-world questions. Given their hands-on experience and passion for energy, I'm not surprised that REDA alumni are already making waves in the energy industry even as young professionals," said Bethany Glinsmann, REDA program coordinator.
Bill Provencher, UW-Madison professor and REDA program director, believes that Margolies and Panella will learn a lot in their new roles as AESP officers. "AESP is a wonderful community of energy professionals, and the Wisconsin chapter is especially active," he said. "It's gratifying to see REDA students taking leadership roles."
"I knew that running for the Utility Liaison position on the AESP board would give me the chance to discuss trending topics with other professionals and develop more ties to my community. It is the perfect opportunity to gather opinions on what utilities can do to better serve their communities and become more connected with their customers," Panella explained.
"It was a natural progression for me to graduate from REDA's hands-on culture to my current job in research, program design and strategy, and now as a new member of the AESP-WI board. Sharing knowledge and improving the industry is what both REDA and AESP are all about," added Margolies. "While on the board, I hope to contribute to new and creative ways to engage the highly accomplished and diverse group of Wisconsin energy professionals."
"We are beyond excited to have Nicole and Justin join our board," reported Latisha Younger-Canon (Navigant Consulting), President of AESP Wisconsin. "Their involvement with the REDA program is a testament to our efforts in developing opportunities for students interested in joining the vibrant community of energy professionals in our industry and in Wisconsin. We look forward to the ideas they bring to the table and the new programming our team will bring to our membership in 2018."
The REDA program provides graduate training in economics and data analytics for a smart green world. Alumni have accepted positions with energy utilities, energy consulting firms, and government agencies across the country. Visit http://reda.aae.wisc.edu/ to learn more about the program.