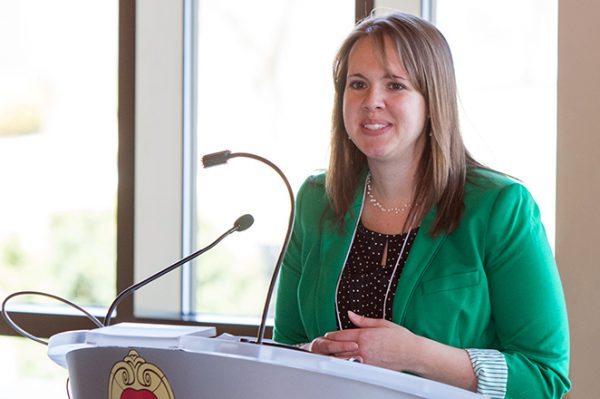 Growing up on a dairy farm, Katie (Behnke) Burgess (B.S. '08, M.S. '10) had an interest in animals, but also learned that farming is about business as much as anything. As an incoming freshman at UW-Madison, she was intrigued by the Agricultural Business Management major as it allowed her to combine her interests, and understand the business side of farming. She enjoyed the variety of classes from commodities, to international economics, to quantitative analysis and finds that many things she learned in the classroom have applications in her job today.
As she was getting closer to finishing her undergraduate degree, Katie was looking towards a career as an analyst, but realized she needed additional quantitative analysis skills to really dig in deeper. So, she decided to come back to the department to pursue a master's degree. In addition to gaining analytical skills, she says her graduate studies showed her "how to think critically about real world questions. Today, much of the analysis that I do on a regular basis doesn't come with a complete data set. Instead I try to work with what I have – and hopefully ask the right questions along the way – to try to better understand the world."
In keeping with AAE's support of the success of our students, by understanding their interests and helping them make contacts in the industry, Katie was introduced to her current employer by Professor Gould. Katie is a Commodity Risk Analyst with Blimling and Associates, a dairy market intelligence and consulting firm located in Madison, WI. As a licensed commodity broker, she works directly with clients across the dairy supply chain – including producers, processors, and multi-national end-users – to build and execute risk management strategies.