This is an accordion element with a series of buttons that open and close related content panels.
Ph.D.
The Ph.D. program, taking 4-5 years to complete, offers further training in economic theory and econometrics, as well as major and minor field course work. The Ph.D. curriculum relies on the doctoral core in theory and econometrics offered by Wisconsin's outstanding and highly ranked Department of Economics. When matched with the department's applied courses, which teach students how to use advanced methods to conceptualize and answer contemporary economic problems, this strong core training prepares students for a variety of challenging careers. Active department seminar and workshop series complement formal classroom instruction. Mathematical statistics and linear algebra are prerequisites for admission to the doctoral program. See more about math preparation recommendations from the Economics Department here.
Preliminary examinations are required in microeconomic theory and a major field. The microeconomic theory prelim is administered and graded by the faculty in Economics. Students receiving grades of B or better in the microeconomic theory core can choose not to sit for the prelim. Pass rates for AAE students have historically been around 85%. The major field prelim is administered and graded by the AAE faculty.
The Ph.D. also requires a dissertation. Most students' dissertation work includes a period of primary data collection and field work either in this country or abroad, often in the developing world.
Economic theory (9 credits)
Statistics and econometrics (7-9 credits)
Major field courses (9 credits)
Minor field courses (9 credits)
Master of Science
The Master of Science includes 30 credits of coursework with an option to complete a thesis. This program normally takes 3 to 4 semesters to complete, and is ideal for students interested in careers in data analysis, government agencies, nonprofit organizations, consulting and more. Program requirements include:
Microeconomic theory (3 credits)
Statistics and econometrics (6 credits)
Economic analysis (9 credits)
Elective course work (12 credits)
The Master's programs include course work that presumes students have taken courses in intermediate microeconomic theory, intermediate macroeconomic theory, two semesters of calculus, and introductory statistics.
See more details in the Handbook
Master of Science - REDA
Master of Science of Resource and Energy Demand Analysis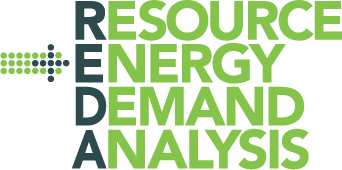 This one-year program is designed to prepare students for jobs in economics and data analytics for a sustainable future. Completion of this fast track masters requires 31 credits and does not include a thesis. The degree has the following requirements:
Applied economic theory (5 credits)
Statistics and econometrics (10 credits)
Economic analysis in resource and energy demand (9 credits)
Seminar and Practicum (7 credits)
Our graduate program offers two degree options: Ph.D. and Master of Science. The Master of Science degree includes a named option, Resource and Energy Demand Analysis (REDA).

Each program provides a rigorous background in economic theory and analysis, combined with courses in the student's area of interest. All degree students enjoy small class sizes, a supportive atmosphere, and strong relationships with their major advisor. We are committed to the success of all our students on their chosen path.