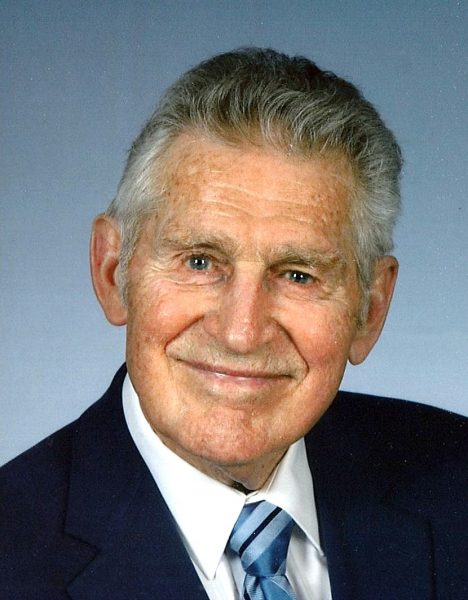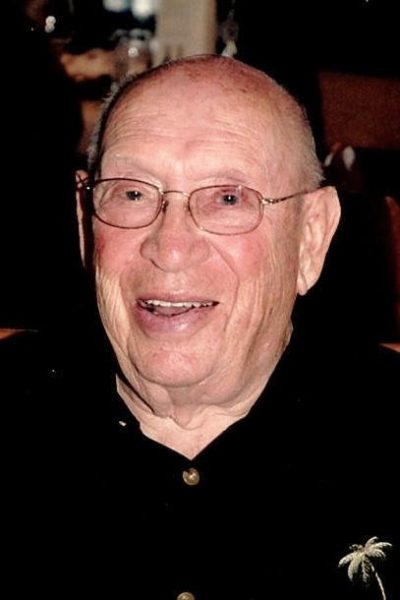 Professors Truman Graf and Frank Groves were cohorts and colleagues with a common commitment to strengthening cooperatives ̶ locally and globally ̶ and to evaluating and promoting rational state and federal dairy programs and policies. Their work embodied the Wisconsin Idea, garnering respect among their peers and the beneficiaries of their active Cooperative Extension programs as well as their classroom students.
Truman Graf (1922-2017) was a UW-Madison professor in the Department of Agricultural and Applied Economics and UW-Extension dairy marketing specialist, with responsibilities for teaching, research and outreach. As a faculty member, Graf authored several hundred publications and taught many classes, including a popular dairy marketing class, teaching hundreds of students about the details of dairy policy, milk pricing and marketing. He worked extensively with local, state and national farm and dairy industry groups and advised various governors, U.S. senators and members of Congress and other government officials on programs to increase dairy and agricultural profitability. Graf retired in 1985 after 35 years as a professor. In 2009, Graf was inducted into the National Dairy Shrine Hall of Fame for his contributions to the dairy industry.
Frank Groves (1925-2017) joined the faculty of the Department of Agricultural and Applied Economics in 1961. From 1965-66, Groves led a Dairy Marketing project for the National Commission on Food Marketing in Washington, D.C. He returned to the UW-in 1970 and became Director of the University Center for Cooperatives, a position he held until his retirement in 1989. Groves was passionate about the power of economic democracy, teaching people around the world on how to create their own cooperatives and improve their financial stability and potential. Throughout his career he was recognized nationally and internationally for his work with cooperatives and as a leader in cooperative education. Groves was a founding member and on the founding Board of Directors for Group Health Cooperative (GHC), and was a member of Alpha Gamma Rho, Phi Kappa Phi, Alpha Zeta, and Upsilon Sigma Phi.
The Truman Graf/Frank Groves Memorial Fund, will honor their legacies and support the initial construction costs of the Graf/Groves conference room. Thanks to the generosity of an anonymous donor, the first $2000 in gifts will be matched 1:1. All gifts are tax-deductible.