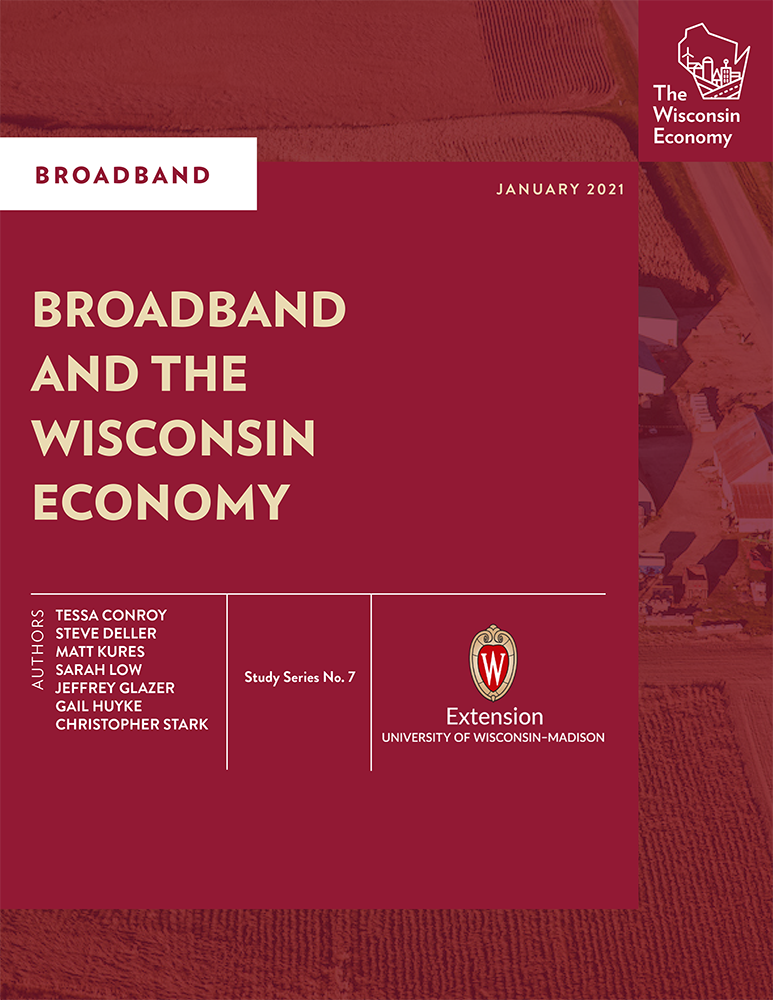 Tessa Conroy and Steve Deller, both AAE faculty with appointments in the Division of Extension Center for Community and Economic Development (CCED), were part of a CCED team that released two publications
in January, Broadband and the Wisconsin Economy and Strategies and Policy Options for Broadband Across Wisconsin. The reports have generated extensive interest and coverage in local and national media outlets,
as broadband access is seen as a critical issue in the "digital divide" in economic and educational opportunities between rural and urban communities. A MarketWatch story in February featured AAE alumnus John Steurer
BS '84, CEO of Calvert Research and Management, and an early investor in sustainable and social finance, who referenced the reports to emphasize the value of investing in broadband in addressing social and economic inequities. Conroy discussed findings from the report in early March on UW's Badger Talks Live.