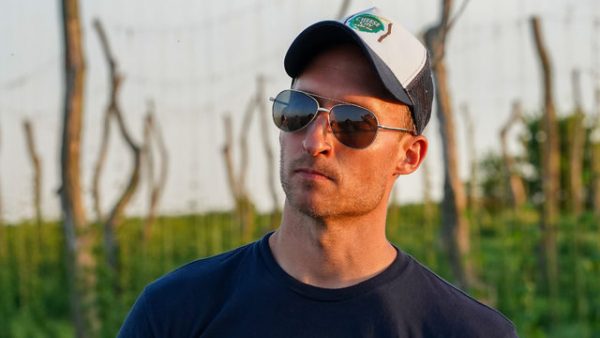 When Renk Agribusiness Institute Associate Director Jeremy Beach decided he wanted to come back to Monroe, WI to the farm where he grew up, he wanted to bring the local food with him. While farm to table had been spreading to restaurants across the country, and microbreweries were popping up on every corner, Beach realized that most of the beer ingredients still came from centralized supply chains.
That inspired him to work "farm beer", and grow all the inputs for his Cheese City Beer in Monroe. Not only does he grow the ingredients, but he hauls his raw barley and water to a facility in Indianapolis willing to do small-batch malt. Enjoy a cold Agriculture Ale next time you're ready to drink local.
In addition to growing beer and serving as Assistant Director of the Renk Agribusiness Institute, Jeremy teaches AAE 375, a career development course for AAE majors. Focused on helping students secure jobs and internships, the course features a wide variety of guest speakers, along with resume building, networking opportunities, intro to relevant software, and interview skills. Jeremy is committed to helping our students graduate career ready.
Read the full article at:
https://www.channel3000.com/madison-magazine/dining-and-drink/cheese-city-beer-co-in-monroe-grows-its-own-brew/1133136167